It's a dull, dreary, gloomy day here in Central Florida. The kind of day perfect for reflection.
Just as I was about to start recording this Point To Ponder I was sent a Twitter message which became the core for this PTP.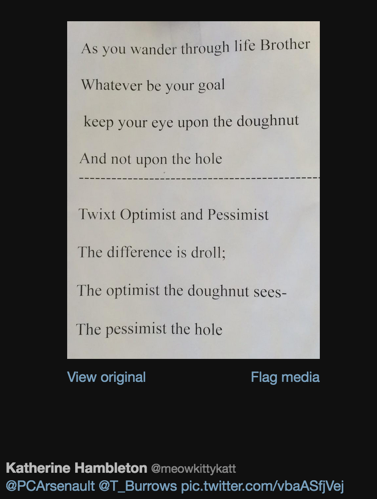 Positive thoughts was not the original plan for The PTP, but it sure took over as I laughed at the context...donuts and donut holes but thought more about the meaning.

Enjoy many positve quotes in this one.