The episode is brought to you by...

How would you like to get 1.2 MILLION Facebook likes, in 48 HOURS???
Nick Whitney, owner of Tread Armament and Weaponry put out a challenge to help equip Tank, a Washington Utah police K9 in training, with body armor if Tank could get 1 million likes in one year.
Well, Tank got the 1 million likes but it only took 48 hours!!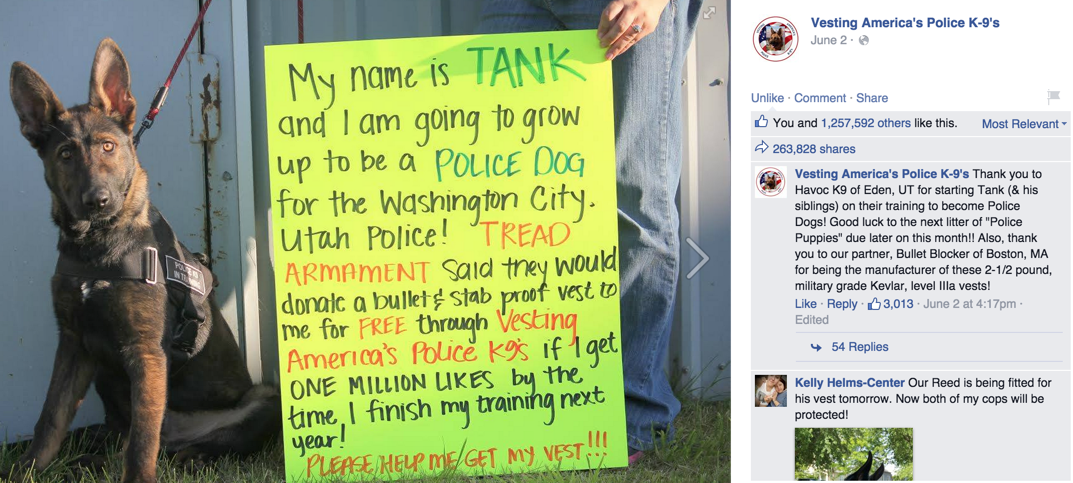 That got my attention and I had to talk to Nick about his offer and why he put it out there with Vesting America's Police K-9s, Tank and Tread Armament.
Nick is a down to earth business owner who just wants to give back and it was great talking to him about his efforts.
There was a bonus in all of this that Tread Armament and Weaponry is a huge police supporter and provides equipment for both law enforcement and the general public.
Please visit all of those involved in this great effort to get one of our K9's equipped with potentially life saving gear...did I say one? My mistake...a side part of the campaign was the establishment of a "Go Fund Me" initiative that has raised enough money (at the time of recording) to outfit 11 K9s!!!
Tread Armament
Facebook: https://www.facebook.com/TREADArmament
Website: http://treadarmament.com/
Vesting America's Police K9s
Facebook: https://www.facebook.com/VestAPoliceK9
Website (Go Fund Me) http://www.gofundme.com/VestAPoliceK9

HavocK9
Facebook: https://www.facebook.com/pages/Havoc-K-9-Inc/139336626147943
Website: http://www.havock9.com/
and of course
Tank on Facebook: https://www.facebook.com/TankPoliceK9